The Embassy of Hungary had the honour to represent Hungarian companies from the agritech sector at AgriteQ 2021 in Doha. We have been planning our participation with a Hungarian booth for a long time as it is among the best agribusiness shows in the region where professionals and experts meet. This time we have received strong support from the National Export Strategy Program (NEXT) of the Hungarian Government, which is a long term program helping Outstanding Exporters enter new markets. With the help of NEXT we have been able to represent 9 Hungarian companies which are well-established in their field of expertise and provide services and solutions that are now becoming crucial for a successful agricultural enterprise or even a small farm.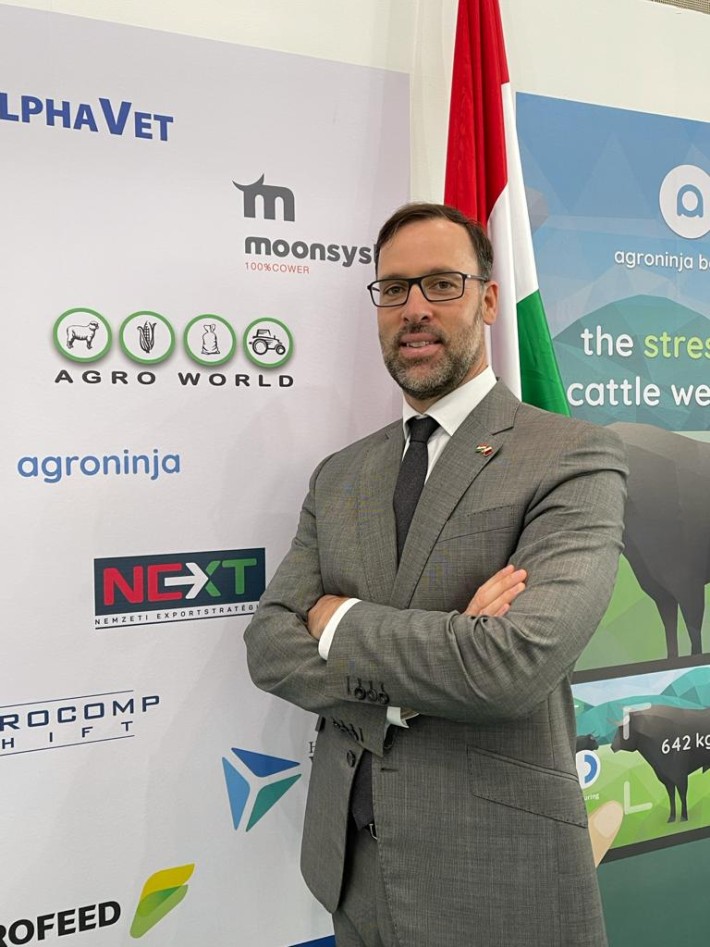 Hungarian Water Technology Corporation specialises in the design and complete implementation of drinking water treatment plants, construction of wastewater treatment plants, production of containerized mobile water and wastewater treatment compact units, membrane desalination plants and recycling technologies for industrial wastewater. Moonsyst collects real time information from inside of the cattle's body. This information enables farmers to accurately detect heat, monitor health conditions and ultimately improve productivity. The Moonsyst Smart Rumen Monitoring System is supported by a cloud-based software that can be accessed on a phone and PC. Agrofeed is one of the largest poultry and cattle feed producer and exporter. Alphavet is a Hungarian veterinary medical products, feed supplement manufacturer and exporter. Agroworld is cattle and bull breeding ranch. Agroninja provides stressless cattle weight measurement via smart solutions. Agroworld Association's main objective is to publicise meat pigeons as an important source of protein and minerals.  Tungsram Agritech is a leading provider of greenhouse and vertical farming light solutions. Vibrocomp is a civil engineering consultancy company that provides a wide range of technology solutions and technical assistance services with innovative and high quality approaches in the field of environmental noise, air and vibration pollution prediction, measurement, modelling and mitigation planning.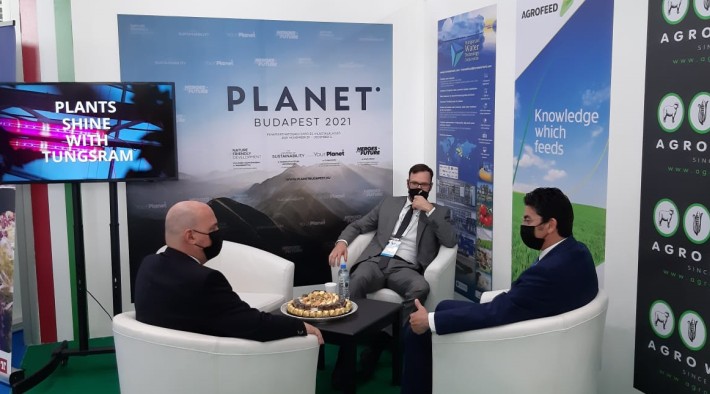 As sustainability is also a key target in modern economies, we grabbed the opportunity to call attention to the PLANET BUDAPEST 2021 sustainability expo that will be held in Hungary at the end of the year.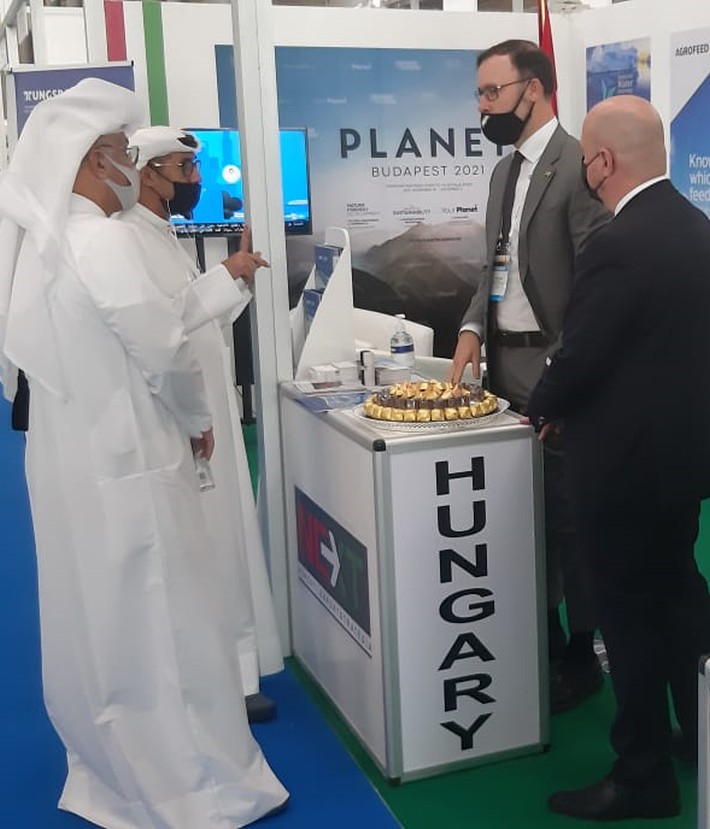 We are looking forward to solidifying our good relations by planning high-level visits in both countries as soon as the COVID-situation has improved. Nowadays we are happy to welcome the national football team of Qatar in Hungary, where they play preparatory matches with European counterparts. This makes a direct connection between Hungary and Qatar as host nation of FIFA 2022 World Cup.